Privacy Policy — Fishpond.ie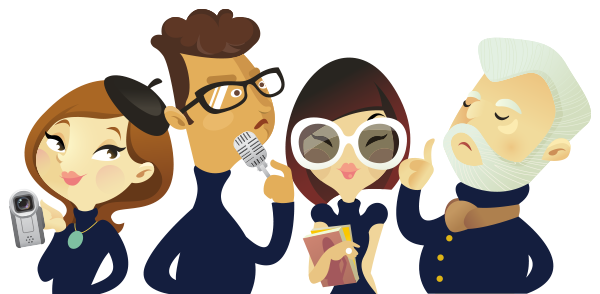 Introduction
Fishpond Ltd of Ranelagh, Dublin 6, Ireland ('We', 'Us' 'Our', 'Fishpond', 'Fishpond.ie') takes the privacy and security of your data very seriously. This Fishpond Privacy Policy describes what data we collect from you, the purpose for collecting the data in conjunction with the Fishpond.ie website and services, how we share, process, use, and manage your Personal Data, and your rights associated with your data in accordance with the General Data Protection Regulation (GDPR).
Fishpond is registered with the Irish Data Commissioner. This Privacy Policy applies to Fishpond.ie and use and membership of its platform and services. Your use of Fishpond constitutes your acceptance of this Privacy Policy. Please also read our Terms and Conditions https://www.fishpond.ie/site/terms which govern use of Fishpond. If you do not agree with the terms of this Privacy Policy or the Terms and Conditions, you should immediately stop using or visiting Fishpond.
If you are a Parent or Guardian of a young performer/child you are a third party acting on behalf of your child and it is your responsibility to inform the child of their rights, and to act solely in your child's best interests. Please review the Terms and Conditions in addition to this Privacy Policy for more information. This Privacy Policy has been written in a way to be accessible to children, but if there is anything you or your child does not understand, please contact Fishpond's data security manager.
This Privacy Policy forms part of our Terms and Conditions of use which govern your use of this website (both of which may be changed and updated from time to time without notice). By using this website you are deemed to accept the Terms and Conditions of use.
1. The Information We Collect and Use
Fishpond collects Personal Data that you voluntarily provide us, when you register for Fishpond, create a talent, agent or caster profile and become a member of the Fishpond platform community. We also collect Personal Data when you sign up for email newsletters or alerts on Fishpond, or send us an email. Personal Data may contain your name, email, contact information, your location, as well as other information you provide to Fishpond.
Fishpond collects billing information when processing payment on Fishpond.ie in conjunction with posting casting notices and subscribing for membership.
Fishpond logs your visits and use of Fishpond, such as when you view or click on content, casting notices, or ads, perform a search, or apply for roles. We use log-ins, cookies, device information and internet protocol ("IP") addresses to identify you, your location, and log your use. Please see further information regarding IP addresses below.
Fishpond may place a "cookie" on your computer when you visit a Fishpond website. Fishpond may use cookies to personalise your experience using Fishpond, and to gather usage data that will help to improve the quality of the website. Please see further information regarding Cookies below.
Fishpond may also obtain information about you through third party sources as permitted by applicable law, such as public databases, social media platforms, and marketing partners.
Fishpond is a casting platform for commercials, film, television, theatre, and other performing arts productions. Users may choose to enter personal data relating to their race, ethnicity, gender etc. when using the service. This type of information is considered to be a part of the "Special Categories of Personal Data" under Article 9 of the GDPR. By choosing to enter the above categories of personal data on the Fishpond service, you are giving explicit consent to the processing of this personal data for purposes referenced in this privacy policy on Fishpond.
2. Examples of How Fishpond Uses Your Data
Your data may be used for one or more of the following:
to create an account for you to use the Fishpond casting platform and services;
to personalise Fishpond to give you a better experience, such as sending you targeted casting postings;
to respond to your requests or to manage user accounts;
to receive product feedback and understand our users better in order to improve Fishpond; to monitor the safety and security of the Fishpond casting platform, community, and service;
to use data and content about users for communications promoting membership, job posting, and engagement with Fishpond, on Fishpond properties and across other platforms;
to target and measure the performance of advertisements displayed to our users directly by Fishpond or through third party advertising partners.
Fishpond may disclose your Personally Identifiable Information to third parties in connection with a corporate transaction where all or a portion of our business (e.g., a portion that includes our customer lists) is sold or transferred. We also may disclose your Personally Identifiable Information if disclosure is required by law or as part of a lawsuit or government investigation or proceeding, or in order to permit us to exercise or preserve our legal rights or take action regarding potentially illegal activities or to protect the safety of any person.
Fishpond reserves the right, but has no obligation, to monitor information, comments or other content that you voluntarily disclose and post to Fishpond.ie. Fishpond reserves the right to remove any such information or material for any reason or no reason, including without limitation, if in our sole opinion such information or material violates, or may violate, any applicable law or the Terms and Conditions or to protect or defend our rights or property or those of any third party. Fishpond also reserves the right to remove information upon the request of any third party.
Fishpond reserves the right to investigate abuses on Fishpond.ie and enforce and apply this Privacy Policy, the Terms and Conditions and any other terms or conditions applicable to Fishpond services or the use thereof.
3. How Fishpond shares information
Your Fishpond Profile
You choose to make your profile fully visible to all casters on Fishpond, as well as publicly discoverable via your Fishpond link. You may modify the information you have provided to Fishpond at any time through your Fishpond profile. It is your responsibility to ensure that you provide correct and accurate information, and amend any errors.
Posting Casting Notices
When a user posts a casting notice, the notice may contain personally identifiable information. By posting a casting notice on Fishpond, you consent to share the contents of the casting notice with other Fishpond users.
Other Parties Designated by You
When using the Fishpond platform, you may share your data with other parties designated by you. For example, when applying to a casting notice on Fishpond, you may share personally identifiable data with the recipient of your application. When inviting a Fishpond user to apply to your casting notice, you may also share personally identifiable information with that user.
Service Providers
From time to time, we may partner with unaffiliated companies or individuals for market research, product development, quality assurance testing, or similar purposes. These companies or individuals may be provided with access to personally identifiable information, but we will require by contract that they agree to maintain the confidentiality, security and integrity of such information. We also may subcontract with other companies and individuals to do work on our behalf; they may be provided with access to personally identifiable information, but only as needed to perform their functions.
Data Processors
Fishpond, as a data controller, collects and shares data with different data processors in the following categories:
Technology and Infrastructure: Fishpond distributes data to processors in order to host, enable and support the Fishpond platform and service.
Analytics and Reporting: Fishpond distributes data to analytics platforms to better understand user behaviour and track key business metrics, in order to provide a better service to its users.
Marketing Partners: Fishpond distributes data to marketing companies to facilitate email marketing, IOS app messaging campaigns, on-site promotions, and social media, search, and display advertising campaigns.
International Data Transfers
Information, including information collected in the European Economic Area ("EEA") may be transferred, stored and processed by Fishpond and its services providers in the United States and other countries whose data protection laws may be different than the laws of your country. We will take all reasonable steps to ensure to protect your Personal Data in accordance with this Privacy Notice wherever it is processed and will take appropriate steps to protect the information in accordance with applicable laws.
4. Children Under 13 and Third Parties acting on their behalf
As a Parent or Guardian representing a child, you are a third party acting on behalf of your child and it is your responsibility to inform the child of their rights, and to act solely in your child's best interests. Parents or guardians have the right to exercise the below rights on behalf of the child that they represent.
If we decide not to action any request we will explain our justification for refusal. If you are a child with a third party acting on your behalf and your profile is accepted by Fishpond, and/or if we gather any Personal Data about you, you have the right (including through your parent or guardian) to exercise the following rights:
Access your information – you can request access to or a copy of your personal information and check what information we hold about you.
Change or correct your information – if you wish to have any errors corrected, you can request this, although this is not an absolute right and we may request further information.
Take your information – you can ask for a copy of your personal information to be provided in a reusable and machine-readable form.
Object to, limit or restrict the use of your information – you can ask that we stop using parts or all of your personal information or limit its use if you believe that this personal information is unlawfully held.
Direct marketing – you can ask that we stop using your personal information for direct marketing. This can be by managing your privacy settings within your account; by clicking on an 'unsubscribe' link in an email or writing to Fishpond's data security manager.
Delete your information – you can ask that your personal information is deleted if you believe it is no longer necessary for the purposes it was collected.
Legitimate interest – if we are processing your information on the grounds of legitimate interest, you can ask us to stop this if there are reasons related to your individual circumstances. We have to do this unless we believe we still have an overriding legitimate reason.
5 Website Payments
We will retain payment details briefly (the duration of time it takes to complete each transaction) whilst purchases are made through our online shop. Payment card details are never stored on our server and our staff do not have access to this information at any stage of the transaction.
Our secure socket layer software (SSL) is the industry standard and among the best software available today for secure commerce transactions. It encrypts all personal information including credit card numbers, names and addresses. This encryption ensures that nothing can be read as it travels over the Internet to our chosen fully PCI DSS compliant payment service provider www.stripe.com for processing.
If you experience any payment problems when placing an order via www.Fishpond.ie, we advise you to resubmit your payment details. If your payment still fails, please contact your card issuer, to ensure there are no problems with your account, before contacting our customer services team.
The security of information and payments transmitted via the Internet cannot be guaranteed. Any losses incurred or sustained by users who transmit information by means of email or other internet link shall be borne solely and exclusively by such user and in no event shall any such losses in whole or part be borne by Fishpond.ie.
Security advice note: We recommend that when making an online transaction you do not use a public or shared computer or a device such as a laptop or cell phone while you are using public wireless networks. Make sure that nobody can see your confidential details whilst you are typing, and close your browser when you have finished. The computer you use to attach to our online payments system should be secure, and include the latest operating system, software and anti-virus updates.
6. Data Retention
Fishpond retains personally identifiable information for as long as it has a reasonable business need or legitimate interest to retain such data. You may contact us to ask us to correct or update the information we hold about you, or to ask us to delete it. Please also contact us if you have questions or wish to take any action with respect to information to which this Privacy Policy applies (see below for contact information).
7. Cookies & IP Addresses
A cookie is a piece of information that is stored on your computer's hard drive by your web browser. They are widely used in order to make websites work, or work more efficiently, as well as to provide information to the owners of the site. Most web browsers allow control over these cookies through the browser settings.
If you are a Fishpond.ie member or subscriber some cookies are vital to your effective usage of our Internet services; we use these to identify members/subscribers, manage secure logins and authentication status, remember website preferences and also to ensure secure renewals and payments can be made. Therefore if you choose to disable these cookies you will not be able to use Fishpond.ie Interactive.
Cookies from third parties may also be used by Fishpond.ie to help us understand how our visitors engage with the website and to determine the number of people who click on an advertisement and subsequently buy our services. To gather this information Fishpond.ie uses Google Analytics and Google AdWords. For more information on how Google uses cookies for analytics and conversion tracking visit Google's Advertising and Privacy information pages.
Some website links for third party service providers are embedded on our site. Fishpond.ie does not control the dissemination of cookies from such sites and you should check the relevant third party website for more information on their use of cookies.
For more information about cookies, including how to remove and disable them, visit the following website www.allaboutcookies.org
An IP address is a number which is automatically assigned to your computer whenever you access the internet. When you access the Fishpond.ie site we will log your IP address. We generally only use IP addresses to analyse trends, administer our website, track general user movements and gather broad demographic information for aggregate use. The IP details would not be used for Marketing or any other purposes, or made available to third parties.
8. Links to other Websites
This Privacy Policy applies only to Fishpond.ie. Fishpond.ie or communications from us may contain links to other websites that Fishpond may not own or operate. The links we provide do not imply that Fishpond endorses or has reviewed these websites or programmes. We advise that you review and satisfy yourself of the adequacy of third parties' privacy policies.
9. Security of Your Data
Fishpond is committed to protecting the security of Your Personal Data. We use a variety of industry-standard security technologies and procedures to help protect your personal data from unauthorized access, use, or disclosure. We attempt to follow policies and procedures that will protect against unauthorized access to your personally identifiable information. No amount of measures is 100% secure, however. We cannot make any promises or guarantees that your data will be safe, and you provide information to us at your own risk.
10. How to Contact Us
Fishpond has appointed a data security manager to oversee all aspects of our privacy and data security policies. If you would like to contact our data security manager, please send an email to Aislinn at hello@Fishpond.ie
11. Changes to this Privacy Policy
This Privacy Policy is effective as of 24 May 2018. Fishpond reserves the right to change this Privacy Policy at any time. Fishpond does not undertake to provide you with personal notice of any changes. In the event of material changes, Fishpond will provide notice by means that are reasonable under the circumstances, such as by posting a notice on the website. Your continued use of Fishpond following the posting of changes to this Privacy Policy means you accept those changes.